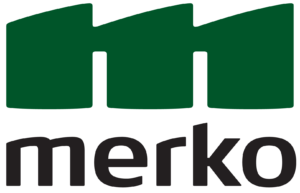 AS Merko Ehitus Eesti, part of AS Merko Ehitus group, has decided to proceed with the construction of the above grade volumes of the Lahekalda residential development project in Tallinn, on the Maarjamäe limestone bank. Two residential buildings with 108 apartments in total will be completed during fifth stage.
The two 8-storey residential buildings located at Paekalda 19 and Paekalda 21 will have the energy class rating A and the size of the apartments will range between 36–125 square meters. The total investment in the construction of fifth stage of the residential quarter of Lahekalda exceeds EUR 12 million without VAT.
The Lahekalda residential quarter (merko.ee/lahekalda) is located in Tallinn on the Maarjamäe limestone bank, on the ridge in between Pirita and Kadriorg. The development project comprises in total of approximately twenty-five new residential buildings with more than a thousand apartments, which will be built on the site of the abandoned quarry in the next ten years. There are landscaped recreation and play areas in the courtyards of the buildings. In addition, buildings with commercial and service functions supporting a wholistic living environment are planned for the area.
The first eight houses with more than 380 apartments of Lahekalda residential quarter are ready. Most recently, apartment buildings comprising of 98 apartments at Paekalda 23/1 and Paekalda 23/2 were completed at the end of 2022, and more than half of these apartments have found a buyer.
"The Merko Ehitus group is among investors who believe in Estonia and sees the need for a better living environment here. Today we see the investments made in Estonia as solid, although both inflation and rising construction prices are also certain. Accordingly, we made the decision to build 108 apartments now, so as not to build them at probably more expensive prices years later," commented Toomas Annus, chairperson of the Supervisory Board of AS Merko Ehitus.
AS Merko Ehitus Eesti (merko.ee) is Estonian leading construction company, which offers construction services in general construction, civil engineering and residential construction and develops residential real estate. To ensure the best quality and convenience for home buyers, Merko manages all phases of the development: planning, design, construction, sales and service during the warranty period.