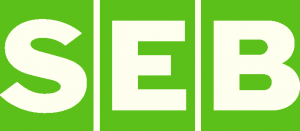 According to the Baltic Retirement Readiness Index calculated based on an SEB survey, 90 percent of Estonian, Latvian and Lithuanian employed population hope to have alternatives (i.e. other sources of income) to the state pension. In reality, only a half of the respondents actively contribute to such alternatives.
As only 36 percent of the population of the Baltic States (41 percent in Estonia) have trust in the current pension scheme, people mainly base their hopes on alternative additional sources of income, although often in vain. For example, 47 percent of the respondents hope to get additional income from business, but only 8 percent of the currently retired respondents earn business income. While 38 per cent of people in working age rely on their savings, only 7 per cent of pensioners actually benefit from them; 38 per cent plan to sell their real estate or other assets, while only 9 per cent actually manage to do so.
There is a huge gap between the expectations and reality as far as relying on one's children and family is concerned. Although 44 per cent expect the support of their family once retired, only 4 per cent actually receive it. 81 of the respondents plan to continue working during retirement, but only 39 percent do so in reality and 28 have faith in the employer's pension (4% of employers currently contribute to it). An assumption that the income of one's retirement years consists of several alternative incomes, only half of which is formed by the state pension, is also widespread. As the survey results indicate, such positive assumptions only materialise for a small percent of the respondents and every second pensioner will have to make do with the state pension only.
Indrek Holst, Chairman of the Management Board of SEB Elu- ja Pensionikindlustus: "A recurring feature of the Retirement Readiness Index is peoples' tendency to distract themselves with unrealistic expectations and postpone actual decisions on preparations for retirement. On the one hand, this is caused by the modest interest in growing the capacity of the pension system on the political level and the unwillingness to deliver unpleasant, realistic messages to current and future pensioners. The shortcomings of the pension system indicated in the survey call for a systematic and thorough approach, a fast and populist solution is not possible."
The survey also indicates a clear divide between intentions and real actions. For example, 28 percent of Estonians prioritise saving, but only 10 percent of respondents do it in reality. An outstanding 59 percent of respondents believe in their capability of ensuring an additional income for retirement, but only 47 percent of the population take active steps towards it.
"The incapacity to forecast and consistently work on one's future income is another recurring feature of the Retirement Readiness Index. Only two people out of ten in the Baltic States are capable of long-term financial planning, which is crucial for securing one's future welfare," addsHolst.
The survey was prepared in cooperation with market research company TNS and the Centre for Sustainable Business at the Stockholm School of Economics in Riga. The survey that formed the basis of the index included all three Baltic Republics with 2,400 private persons as participants. The survey will be conducted annually as of 2015 to indicate changes in the pension systems, as well as social advancement and relevant feedback.