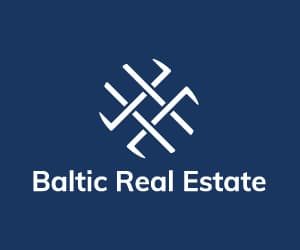 The Pirita SPA Hotel, which has delighted guests for nearly 40 years now, will be undergoing significant updates to provide more active recreation options for local families and foreign tourists alike.
The spa hotel, which was recently acquired by Purje Vara OÜ, through the intermediary Baltic Real Estate OÜ, will, as of 16 November, be operated by the domestic capital-based BRE Hotels OÜ.
"We aim to turn the hotel into a modern and innovative recreation and entertainment centre, which offers memorable experiences to various age and interest groups," explained Tõnu Steinberg, Head of Sales and Marketing at BRE Hotels OÜ, who also has experience working with the same hotel during 2002–2008.
The building was constructed in 1980 for the Olympic sailing regatta and first guests were welcomed at the Baltic Regatta held during the Pre-Olympics. According to Steinberg, the building's location, history, architectural nature and traditions are highly valued, and it will be linked with both the Estonian history of sports and sailing. Current main services at the hotel will be preserved and developed further by adding innovative solution and involving partners with similar goals.
The hotel has currently 267 guestrooms, restaurant "Regatta", a grill bar and sports centre; various health treatment and wellness packages are offered as additional services. In 2017, the hotel received over 50,000 guests, the majority of whom arrived from Estonia, Finland, Russia, Latvia, Lithuania and Germany.
"Our goal is to become the first choice of hotels among families visiting Tallinn and to offer local families exciting ways to spend quality time together. We are proud of this opportunity to develop a very unique building in Estonia and transform something great into something spectacular," added Steinberg.