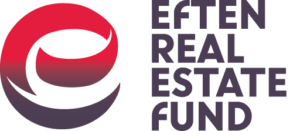 The annual general meeting of shareholders of EfTEN Real Estate Fund AS was held on 20 April 2023 in Swissôtel Tallinn Conference Center at Tallinn, Tornimäe 3.
A total of 160 shareholders attended the meeting representing 8 050 679 votes. This means 74,41 % of the total votes were represented. Of the participants, 12 shareholders representing 38 662 votes, i.e., 0,36 % of all votes attached to the shares, cast their votes electronically before the meeting in accordance with the electronic voting procedure announced in the invitation to the meeting. The meeting therefore had a quorum.
The decisions of the annual general meeting were as follows:
Approval of the Fund's annual report for 2022 and remuneration report
With 6 956 581, i.e. 86,41 % votes in favour, the shareholders decided to approve the annual report 2022 of EfTEN Real Estate Fund AS and the remuneration report prepared as a note to the annual report as submitted to the general meeting.
Distribution of profit
With 8 050 378, i.e. 100 % votes in favour, the shareholders decided to approve the profit distribution decision: The consolidated net profit of the 2022 financial year of the fund is 11 408 thousand euros. To distribute the undistributed profit as at 31 December 2022 in the total amount of 35,102 thousand euros as follows:
Transfers to the reserve capital: 600 thousand euros.
Profit to be distributed between the shareholders (net dividend): 12,471 thousand euros (1,1526 euros per share).
Transfers to other reserves shall not be made and profit shall not be used for any other purposes.
Amount of undistributed profit after transfers is 22,031 thousand euros.
The list of shareholders entitled to dividends shall be fixed on 05.05.2023 (record date) as at the end of the working day of the registrar of the settlement system of the fund's securities. Therefore, the date of change in the rights attaching to shares (ex-date) is 04.05.2023. As of this date a person who acquired shares is not entitled to dividends for the 2022 financial year. Dividend shall be paid to the shareholders on 12.05.2023 by way of bank transfer to the shareholder's bank account.
Increase of share capital and listing of new shares on the Main List of Nasdaq Tallinn Stock Exchange
With 8 029 585, i.e. 99,74 % votes in favour, the shareholders decided to delegate to the competence of the Supervisory Board, the decision on the increase of share capital for a one-year period following this general meeting. To authorise the Supervisory Board and the Management Board of the fund to carry out all activities and conclude all agreements necessary for this purpose.
The minutes of the general meeting shall be made available on the fund's website (https://eref.ee/investorile/uldkoosolekud/) not later than 7 days after the meeting.