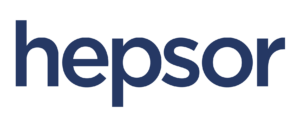 Hepsor Phoenix 2 OÜ, Hepsor AS group company, and LHV Pank OÜ signed 17.5 million loan agreement on 15 March 2023. The purpose of the three-year loan is to finance the construction of Manufaktuuri 7 development project.
The construction and sales of the project of 154-apartments and 450 sqm commercial space started already in the third quarter of 2022. The project will be completed at the end of 2024. It is the second stage of the development of a historical residential and commercial quarter. The first phase of the project, Sitsi Õunaaed (269 apartments), was completed in 2019.
According to Henri Laks, member of the Management Board, the well-thought-out living and commercial environment developed on an industrial site with long and dignified history as well as proximity to green and recreational areas make the project stand out. "We put emphasis on sustainability and environmental awareness in the design of our development projects, and Manufaktuuri 7 is no exception here. A-energy class label, solar panels on the roof of the building, charging points for electric cars, special areas for hobbies and storage on the first floor of the building and exceptional location to promote carless commuting and spending more time in nature are just a few examples of the green thinking environment we offer to the new home buyer. The fact that already approximately 20% of the apartments have been sold under booking contracts or contracts signed under law of obligation indicates that home buyers value both the sustainability of the living environment and the location," said Laks.