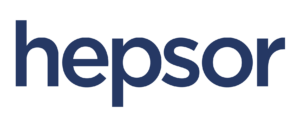 Hepsor JG SIA, a subsidiary of Hepsor AS Group, and Mitt&Perlebach SIA signed a contract on November 20, 2023, for the construction of a development project named Annenhof Majas in Riga, located at Jurmalas Gatve 74. The construction contract is approximately 4.3 million euros, plus value-added tax.
The project sales started in the fourth quarter of 2023, and the development with 40 apartments is expected to be completed in the fourth quarter of 2024.
According to Henri Laks, a member of Hepsor's board, Annenhof Majas represents a modern, environmentally conscious residential building. "In the design of the buildings, we have emphasized energy efficiency, confirmed by the highest A energy class designation. At the start of the project construction, about 15% of the apartments are already covered by contracts, giving us a firm belief that there is demand in the market for energy-efficient apartments," said Laks.
Additional info:
In addition to the Jurmalas Gatve project, Hepsor has four residential development projects in construction and sales in Latvia – Kuldīgas Parks (116 apartments, of which 99% are sold), Mārupes Dārzs (92 apartments, of which 99% are sold), Strelnieku 4b (54 apartments, of which 80% are sold), and Nameja Rezidence, started in 2023, featuring 38 apartments with pre-contract agreements made for 29% of them.