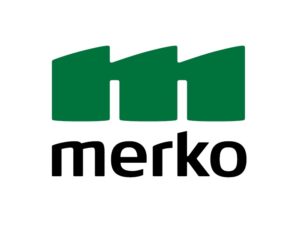 AS Merko Ehitus Eesti, part of AS Merko Ehitus group, has decided to launch the Metsatuka residential development project in Nõmme district in Tallinn. The project includes two buildings at Teelise 6 and Teelise 8/10 with 130 apartments, which will be completed in the beginning of 2023.
Metsatuka (merko.ee/metsatuka) residential buildings have energy class B rating. The size of the apartments ranges between 40–124 square metres and the price per square metre starts from 2,260 euros. Merko will build greenery, recreational areas and children's playgrounds in the interior courtyards. Parking spaces will be located on the underground parking floor and overground parking lot.
The buildings will be located at Nõmme, next to Pääsküla bog and forests. The southern parts of 4-storeyed buildings have 3 storeys. Most apartments have balconies with glass barriers and some of the 4-room apartments extend through the building. The most luxurious apartments have a sauna, a private roof terrace and three outer walls offering great views to the surrounding.