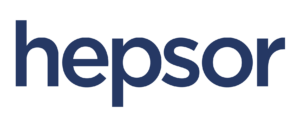 The Management Board of Hepsor AS has prepared the audited annual report for 2022. Compared to the unaudited interim report published on 15 February 2023, there are no material differences in the audited report.
The consolidated sales revenue of Hepsor for the 2022 financial year amounted to 12.9 million euros and the net profit was 1.3 million euros.
In 2022, the Group completed three residential and three commercial property projects. The sales revenue for the financial year has been mainly generated from the sale of completed residential development projects. As of the end of 2022, we have handed over 45 apartments to home buyers in Latvia, including 26 apartments in the 4b Strēlnieku, 18 apartments in the 9 Baložu and 1 apartment in the 24 Āgenskalna development projects, and 40 apartments in the Paevälja Hoovimajade development project in Estonia. The sale of 76 apartments and 1,487 sqm of commercial space in the Priisle Kodu development project is not reflected in the Group's sales revenue as the result of the project is recorded using equity method of accounting. In total, we handed over 161 new homes to home buyers in Estonia and Latvia in 2022.
At the end of the year, we handed over the Büroo113 commercial premises to a modern clinic using an innovative concept. This is the first time that green solutions (geothermal heating and cooling, rainwater use, energy-efficient architecture, excellent indoor climate, solar energy, etc.) have been applied in a city centre high-rise. In Riga, a stock office type commercial building was completed at 30 Ulbrokas 3,645 sqm of which are fully covered with lease agreements.
In total, we added approximately 171 apartments to our development portfolio in 2022, including 40 in Riga and 131 in Tallinn. Approximately 60 new apartments will be built on the 12 Manufaktuuri property in the Manufaktuuri Quarter together with our long-term cooperation partner Tolaram Grupp. We started the construction of the Lilleküla Kodud development project with 26 apartments already in December 2022. Up to 45 new homes can be built on the properties purchased at 1a Alvari and 5 Alvari. In Latvia, a property was added on Jūrmala Gatve, where we are planning to build an energy class A three-storey residential building with 40 new homes.
Consolidated statement of financial position
| | | |
| --- | --- | --- |
| in thousands of euros | 31 December 2022 | 31 December 2021 |
| Assets | | |
| Current assets | | |
| Cash and cash equivalents | 3,754 | 10,889 |
| Trade and other receivables | 1,731 | 652 |
| Current loan receivables | 0 | 2,388 |
| Inventories | 69,760 | 37,237 |
| Total current assets | 75,245 | 51,166 |
| Non-current assets | | |
| Property, plant and equipment | 232 | 229 |
| Intangible assets | 7 | 0 |
| Financial investments | 2 | 402 |
| Investments in associates | 1,086 | 0 |
| Non-current loan receivables | 1,766 | 3,408 |
| Other non-current receivables | 30 | 140 |
| Total non-current assets | 3,123 | 4,179 |
| Total assets | 78,368 | 55,345 |
| Liabilities and equity | | |
| Current liabilities | | |
| Loans and borrowings | 22,565 | 5,501 |
| Current lease liabilities | 46 | 123 |
| Trade and other payables and prepayments | 7,061 | 6,703 |
| Total current liabilities | 29,672 | 12,327 |
| Non-current liabilities | | |
| Loans and borrowings | 26,015 | 22,862 |
| Non-current lease liabilities | 68 | 66 |
| Other non-current liabilities | 2,290 | 1,053 |
| Total non-current liabilities | 28,373 | 23,981 |
| Total liabilities | 58,045 | 36,308 |
| Equity | | |
| Share capital | 3,855 | 3,855 |
| Share premium | 8,917 | 8,917 |
| Retained earnings | 7,551 | 6,265 |
| Total equity | 20,323 | 19,037 |
| incl. total equity attributable to owners of the parent | 19,866 | 18,904 |
| incl. non-controlling interest | 457 | 133 |
| Total liabilities and equity | 78,368 | 55,345 |
Consolidated statement of profit and loss and other comprehensive income
| | | |
| --- | --- | --- |
| in thousands of euros | 2022 | 2021 |
| | | |
| Revenue | 12,870 | 14,961 |
| Cost of sales (-) | -11,096 | -11,902 |
| Gross profit | 1,774 | 3,059 |
| Marketing expenses (-) | -446 | -271 |
| Administrative expenses (-) | -1,095 | -942 |
| Other operating income | 70 | 83 |
| Other operating expenses (-) | -68 | -49 |
| Operating profit (-loss) of the year | 235 | 1,880 |
| Financial income | 1,889 | 321 |
| Financial expenses (-) | -787 | -512 |
| Profit before tax | 1,337 | 1,689 |
| Current income tax | -6 | -16 |
| Deferred income tax | 0 | 60 |
| Net profit for the year | 1,331 | 1,733 |
|     Attributable to owners of the parent | 1,396 | -22 |
|     Non-controlling interest | -65 | 1,755 |
| Other comprehensive income (-loss) | | |
| Changes related to change of ownership | -26 | 70 |
| Change in value of embedded derivatives with minority shareholders | 10 | -1,815 |
| Other comprehensive income (-loss) for the period | -16 | -1,745 |
|     Attributable to owners of the parent | -434 | 68 |
|     Non-controlling interest | 418 | -1,813 |
| Comprehensive income (-loss) for the period | 1,315 | -12 |
|     Attributable to owners of the parent | 962 | 46 |
|     Non-controlling interest | 353 | -58 |
| Earnings per share | | |
|    Basic (euros per share) | 0.36 | -0.01 |
|    Diluted (euros per share) | 0.36 | -0.01 |