Changes in Baltic region's real estate field are happening – international real estate consulting company Newsec and Baltic investment banking company Redgate Capital signed a partnership agreement to offer real estate services to clients in Estonia. Redgate Capital's real estate advisory team will now operate under the Newsec trademark name in Estonia.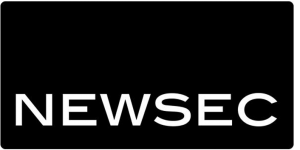 The idea that Newsec might have a partner in the Baltic States was driven by the growing scale of activities in the Baltics and new projects being developed in the region. Headquartered in Estonia, Redgate Capital's focus is in offering capital raising (shares, bonds, loans), mergers and acquistion advisory and commercial real estate transaction advisory services, mainly targeting Baltic SMEs. Now it will extend its services range by teaming up with Newsec in real estate services.
"We are taking a leading position among commercial real estate consulting and property management services in Northern Europe – we strive to ensure the highest standards of service provided and we are constantly strengthening our position in the Baltic region. As our companies' attitudes and goals are similar, we signed a partnership agreement with Redgate Capital, which specialises in investment banking services in the Baltic States. Our partnership will allow more efficient customer service in Estonia. Since Redgate Capital is an experienced market player, with 10 years of experience, both sides felt confident entering the partnership", – says Ugnius Meidus, Newsec in the Baltics Management Director.
Redgate Capital's real estate advisory now will work under the Newsec trademark name. "We are happy to team up with one of the leading and international Full Service Property House in Northern Europe – Newsec. We see many new benefits for our clients by offering wider range of services in the real estate advisory and property management areas. Newsec has proven to be the leading full property house brand while working in seven markets, with established position in Lithuania and we intend to strengthen the brand presence in Estonia," – says Redgate Capital's partner Aare Tammemäe.
Both companies believe that the partnership will help to further expand their business activities on the commercial real estate market of the Baltic States.
In Estonia, both companies have advised large-scale commercial real estate transactions. Newsec has advised, among other deals, sale of the Metro Plaza office building, transactions of Narva Prisma and Magistrali shopping centers. Redgate Capital has advised Mustamäe Keskus shopping center, Auriga shopping center, several large-scale industrial and logistics sale&leaseback transactions. Redgate Capital and Newsec are looking forward to jointly increase transaction advisory business volumes including full property house services, including representing international tenants, offering corporate solutions, brokerage, valuation, property management and capital raising (debt and equity) services for the real estate projects.