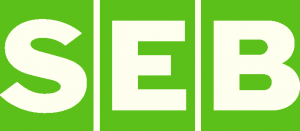 Compared to the other Baltic states, Estonians are more inclined to take out loans to buy their own homes, SEB's latest economic analysis of households in the Baltic states reveals. Owning one's home instead of renting it is significantly more common among Estonians, Latvians and Lithuanians alike.
In Lithuania, home owners account for 92 per cent of the population, the highest level in the Baltic states. In Estonia and Latvia, owners make up 81 per cent of the population, which is still significantly above the European average of 70 per cent. Among Europeans, owning one's home instead of renting is more common in Eastern and Central Europe.
Homes are least likely to be owned by Germans, with the relevant proportion being a mere 53 per cent. Unfortunately, the reason for the high proportion of owners cannot be attributed to higher wealth levels or preferences in Eastern European countries but rather to the historical legacy and property reforms.
In the Baltic states, the number of households that have taken out home loans is significantly below the European average. Home loans have been taken out by 19 per cent of households in Estonia and by 9 and 8 per cent in Latvia and Lithuania respectively.
Using loan capital to buy one's own home is more common in wealthy Western European countries. Enlisting the help of a bank to buy a home is likeliest in Sweden. Whereas 70 per cent of Swedes own their homes, 87 per cent of them in turn have had to take out home loans for this purpose.
The opposite of Sweden is the country with the highest proportion of home owners, Romania, where a whopping 96 per cent of families own their homes but only 1 per cent have taken out loans in order to purchase them. Nevertheless, a marginal number of Romanians are very satisfied with their homes, which indicates that a large share of them would actually like to improve their living conditions.
The full Baltic Household Outlook can be read in English, here: BHO_oktoober_2015