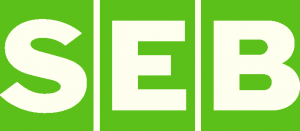 Compared to the rest of Europe, the residents of the Baltic States rarely move house. People chiefly move for family-related reasons, reveals the new Baltic Household Outlook prepared by SEB.
The residents of the Nordic countries move most often. As at 2012, as many as 40% of Swedes had changed their place of residence during the previous five years. The respective percentage was times smaller in the Baltic States and lower than the average of the European Union, which stands at 18%. Compared to Latvia and Lithuania, Estonians had moved house more frequently – during the preceding five years, 16% of the households had changed their place of residence. Out of all households, 10% had done it in Latvia and a mere 6% in Lithuania.
In about half of the cases, family-related events had been the reason for moving house – a birth of a child, couples moving together, separation, etc. Another main reason for moving house had been a desire for better living conditions. About 20% of the people who had moved house mentioned this as the reason. 5% of households had plans to move house in the near future. The respective number was 4.2% in Latvia and 2.4% in Lithuania.
The low percentage of people who had moved house indicates that the residents of the Baltic States are not very mobile. Although, the number of residents who are dissatisfied with their current housing is high among all three states, few change their place of residence. Income and the real estate market partially explain the differences between the countries. According to the housing affordability index of SEB, new apartments are the cheapest in Tallinn among the Baltic capitals if the ratio of income to residential property prices is taken into account. Households that earn the average income take 30 months in Tallinn to accumulate a 15% down payment. The respective number is 39 in Riga and 43 in Vilnius.