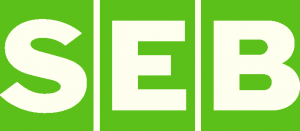 In the Baltic market of retail space, the biggest risk of overheating is in Tallinn because of the large number of new developments completed in recent years. At the same time, the average rental price in Tallinn is likely to remain at the current level of 14-15 euros per square metre, because it is hard to justify lower rental prices as long as the tenants' sales revenue does not decrease, SEB analysis shows.
In all three Baltic countries, there has been demand for large shopping centres in recent years, although in the last decade no major developments have been completed in Riga and Vilnius, except for the Akropole Centre in Riga, which is nearing completion. In Tallinn the growth of retail space has exceeded retail trade growth since 2017; the situation is the opposite in Riga and Vilnius.
Vacancies account for just over one percent in Vilnius and around three percent in Riga and Tallinn. In the last decade the vacancy rate in Tallinn has always been below 1.5 percent, and all new spaces have enjoyed high demand. However, in the next year the share of vacancies in Tallinn may exceed 4 percent.
"The understanding that the owner of the space and the tenant both need to make an effort to keep the customers coming in is becoming increasingly prevalent. Since the main brands in shopping centres are largely the same everywhere, in addition to the rapid growth of the volume of e-commerce, owners of malls need to make their centres more attractive and offer visitors a larger variety of brands, as well as leisure opportunities. As in other countries, revenue-based rent which means that the owner and tenant share risks, is likely to become increasingly common here as well," said Artjom Sokolov, Head of Corporate Banking at SEB.
Shopping centres need to think very seriously about how the demand for retail space responds to the stellar growth of e-commerce, and which tenants could therefore give up physical store space entirely or partly in the coming years. While 10 years ago it was still fairly rare to have a cinema, restaurants and sports clubs in the shopping centre, it has now become standard, and development teams of shopping centres need to find new, more sophisticated solutions to attract or retain customers.
Good times for warehouse space
E-commerce, which should be a cause of concern for owners of retail property, is actually having a stimulating effect on the warehouse space segment. Thanks to the growth of retail trade, transit of goods and production output growth, these are good times for warehouse space in the Baltics. The average rent of 4-5 euros per square metre is slightly higher than in some Central and Eastern European countries, but less than half of what is paid in Stockholm. While in 2010, a fifth of the warehouse space in Tallinn and the surrounding area was vacant, now this figure is in the range of 6–7% and rental rates remain stable. There is now a fairly good balance between demand and supply, as most major new developments are either ordered by an anchor tenant or developed for own use. However, assuming that the growth of e-commerce will accelerate further, warehouse space owners and warehouse operators have to estimate their future long-term growth needs, including whether their spaces are suitable for the further automation of logistics.