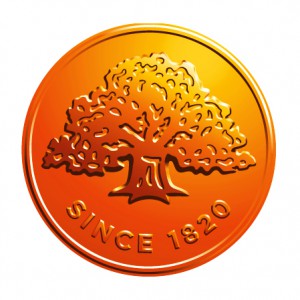 Job vacancy rate just above average, but annual growth amongst highest in the euro area
Unemployment and vacancy rate curve suggests no crisis yet…
…but job vacancy rates likely to increase further
Annual growth of vacancy rate second highest in the euro area
In the first quarter of 2017, the rate of vacant jobs in Estonia was slightly above the euro area average, but the annual growth of the vacancy rate was the second highest among 19 countries.
This raises the question of whether there is a boom in the labour market that could drive excessive wage growth and a possible loss in export competitiveness.
In 2015, the vacancy rate in state-offered positions started to increase, and, since the beginning of 2016, the rate for private entities followed.
Foreign-owned companies and the state have the highest job vacancy rates. As foreign entities pay up to 33% more and mainly produce complex products for export, there is a possible skills mismatch.
Beveridge curve suggests no major crisis yet
Although the job vacancy rate has noticeably increased and shifted the curve upwards, there is no reason yet to believe that we are close to the next crisis.
In 2007, wage growth was over 20%, while the job vacancy rate rose to 3.5%, much higher than the 2% we witnessed in the beginning of 2017.
Currently, Estonia is situated in a cluster of countries experiencing low unemployment and a medium job vacancy rate.
Service-related activities take a hit
A comparison of different sectors with their medium-term average level indicates that the situation in service-related activities, especially in administrative/support, accommodations, and food service activities, has worsened the most.
The job vacancy rate for the total economy grew from 1.3% in 2010-2015 to 2% in the first quarter of this year.
Job vacancy rates likely to increase further
In Estonia, the unemployment level is rather low and below the natural rate of unemployment. At the same time, the labour force participation rate and employment rates are high.
Therefore, all the existing resources have already been more or less utilised and the labour market is tight. In an economic upswing, job vacancy rates are liable to increase further.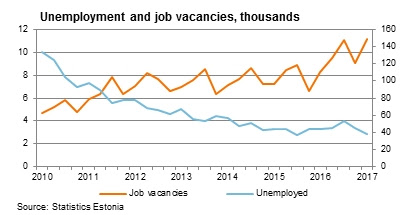 The Estonian Economy – Watch out for the growth in job vacancies