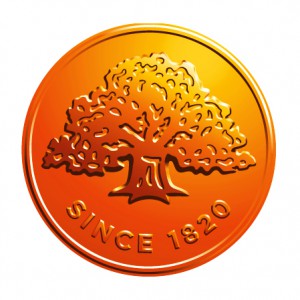 Finding suitable labour is increasingly difficult for Estonian employers, therefore, wage pressures persist even when enterprises sales and profits have decreased. Labour shortage was perceived as the biggest business constraint among the 18% of service, 17% of construction, and 14% of manufacturing companies, according to the Estonian Institute of Economic Research survey.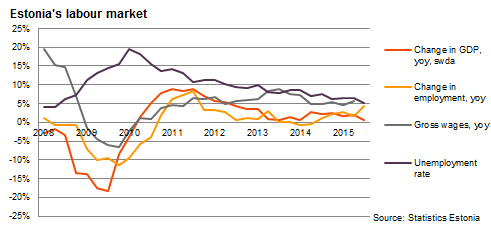 Unemployment rate declined to 5.2% in the 3rd quarter. Unemployment rate was that low last time during the boom years in 2008. There were around 37 000 people unemployed in Estonia in Q3, out of which one third had been looking for a job for more than a year.
The annual growth of employment accelerated to 4.3% in Q3. The number of inactive and unemployed both declined compared to last year. The inactivity decreased the most among the retirees, partly because of a higher retirement age. Employment will grow this year due to the labour registration obligation, which will push up official employment statistics in the first half of the year. Also, strong consumption supports employment in the services sector.
In 2016, employment is expected to fall a bit, especially in a few export-related sectors that have been struggling with low demand. A state reform will reduce labour in the public sector. A reduction in the number of public workers and the reorganisation of the social benefits system of the disabled (forcing them to find a job) will lift the number of the unemployed, at least temporarily. Registered unemployment rates have increased since August.