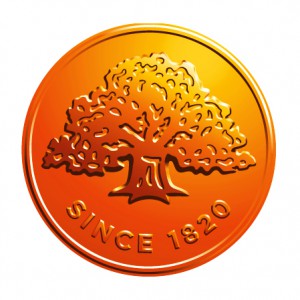 According to the second estimate by the Statistics Estonia, the GDP growth in Estonia decelerated to 0.7% yoy in 3Q2015, while compared to the previous quarter the GDP decreased by 0.4% (seasonally and working-day adjusted).
Primarily construction, transport and manufacturing sectors were behind the deceleration of the GDP growth. Value added decreased in the construction of structures and reconstruction of buildings, while construction of new buildings increased. Value added in transport sector decreased the most in storage and activities supporting transport (warehouses, ports, logistics, etc). Decrease of the value added of manufacturing sector was relatively broad based.
Positive contribution to the total value added came predominantly from wholesale and retail trade. Domestic trade, especially retail trade is contributed by the robust real growth of net wages, as well as low fuel prices. Private consumption continued with the 4% real growth decelerating from more than 5% growth rates during the previous three quarters. Although nominal wage growth are expected to remain strong in 2016, real growth of net wages will decelerate considerably due to the less positive impact from decrease in labour taxation and gradual increase in CPI. This will start to inhibit currently relatively strong consumption. Besides domestic trade, net taxes on products (primarily better receipts of VAT) had positive contribution to the GDP growth as well.
Decrease in exports of goods and services deepened in the 3Q reaching to -3% yoy. Decrease in export of electronic, chemical and food products was primarily behind it. According to our estimates export volume will continue decreasing in the 4Q2015 having negative impact both on transport and manufacturing sector value added. At the same time, we expect some improvement of foreign trade in 2016, which should offer more possibilities to the Estonian exporters.
Although gross fixed capital formation fell already fifth quarter in a row, the trend decelerated in the 3Q. While business and government sector investments dropped, households' investments remained roughly on the same level as last year. The share of gross fixed capital formation in GDP has fallen to the lowest level of the last 20 years (excluding 2009-2010), creating less potential growth in the years ahead. Business sector investments are inhibited by insufficient demand, falling prices and increasing labour costs.
In Estonia, GDP has grown by 1.3% in real terms during the first three quarters and we expect relatively weak last quarter of this year, as well. At the same time, we expect that GDP growth will accelerate to above 2% in 2016 contributed by the improvement of foreign demand.
Tõnu Mertsina, Swedbank