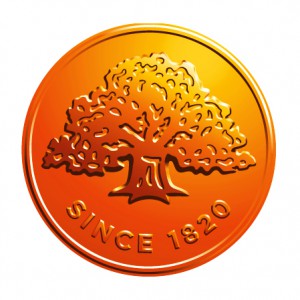 Statistics Estonia did not revise the GDP growth of 1Q2016 with its second estimate: it remained 1.7% yoy and flat qoq (swda) in real terms. Despite the fall in prices, GDP growth reached to 3% in nominal terms (2.5% in 2015).
Despite the acceleration, the real growth was not broad based – it was contributed primarily by net taxes on products and wholesale and retail trade activity. The growth of net taxes on products came from the increase in the receipts of excise taxes due to the raised excise tax rates on alcohol and fuels as of 1st February. Robust growth of wages and purchasing power contributed to the increase in private consumption (5.5% yoy) as well as domestic trade. Together with the expected recovery in consumer prices as of 2H of this year, the growth of real wages will decelerate and this can slow down consumption. The strongest negative impact on the GDP growth came from energy sector: production of electricity has fallen due to the import and use of cheaper electricity from Finland.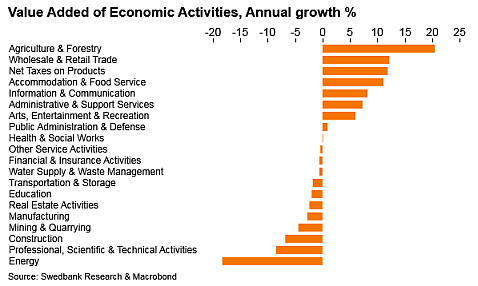 Although the drop of exports has slowed to 1% and export of goods remained flat in the 1Q, decrease in the value added of manufacturing sector deepened (70% of its turnover is exported). Decrease in the value added of transport sector has gradually slowed and its negative contribution to the GDP growth has receded. However, while the volumes of land transport have improved, value added created in ports still fell.
The decrease in imports receded in 4Q2015, while in 1Q2016 even more goods were imported to Estonia compared to the same period in last year. Unfortunately, the increased imports have not brought about the recovery of investments (-5.8%). The accelerated growth of import of capital goods and the credit portfolio of non-financial enterprises (8% in 1Q) have not increased investments. Business sector investments have still decreased, government sector investments dropped sharply as well, while the growth of household sector investments in dwellings have accelerated.
Investments have decreased already 7 quarters in a row. Despite of that, real growth of productivity per hours worked has increased during the last two quarters and this has lessened the negative impact of the increased labour costs on the (price) competitiveness of our goods and services.
According to our estimates, import demand from Estonia's major trade partners will improve this and next year, providing more opportunities for exporting enterprises. We expect that Estonian economy grows 2% this year contributed primarily by the improving exports and investments.