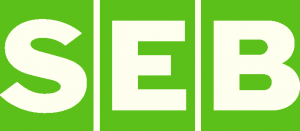 A survey by SEB shows that in terms of current income levels and property prices, residents in the Baltic capitals can now become owners of bigger standard flats of dormitory suburbs than a year ago. SEB home purchasing power index* improved due to the growth of real earnings and decline of interest rates," notes the analysis conducted by SEB's Estonian, Latvian and Lithuanian banks.
Compared to the other Baltic States, standard flats in dormitory suburbs originating from the second half of the last century are the most affordable in Riga, where the home affordability index grew by 3.2 square metres year-on-year to 53.4 square metres. Although the index rose in the capitals of Estonia and Lithuania as well, residents in Tallinn and Vilnius are able to afford significantly smaller flats, measuring 42.6 and 42.1 square metres, respectively. In the third quarter the growth of the home affordability index was the slowest, 1.4 square metres, in Tallinn.
The increase of the home affordability index was also on behalf of the growth of the real incomes of employed people, which rose faster than real estate prices. In Estonia and Latvia, real incomes grew approximately by eight percent and in Lithuania by around six percent.
Eerika Vaikmäe-Koit, Head of SEB Retail Banking and Technology Area noted that the increasing incomes shorten the time it takes to accumulate the down payment. "Presuming that households are able to save 30 percent of their incomes, people earning an average income in the Baltic States need more than two years to save up for the first down payment of a standard 40 square metre flat," explained Vaikmäe-Koit.
The growth of the home affordability index is also strongly correlated to the home loan interest rates falling in the course of the year. In the course of the last 12 months, interest rates decreased by more than 0.1 percent in all the Baltic States, with the decline being the biggest in Lithuania (by 0.23 percent).
*The SEB home affordability index is the number of square metres that a resident with average income can purchase with a loan, without taking an overly high risk. The index takes into consideration four factors that influence the home loan market: property prices, income, inflation and interest rates.